It was seven whole years ago since I first stepped foot in University. I have no idea where the time went, but I honestly wouldn't have swapped my experience for the world.
It wasn't the most wild of times by any means; I did have a great time, but there were no absolutely insane antics like you hear from a lot of people, especially during Fresher's Week… which is coincidentally what brought me to write this blog,
Fresher's Week is coming up very soon – and may have already started in your university town – but as a super old graduate, I thought it's be a great opportunity to give you young fresherfolk some good, fun advice for your new adventure at univeristy.
Try Heading Off to Lesser Known Places on Fresher's Week
When I headed to Sheffield in September of 2009, I couldn't wait for Fresher's Week… until I saw the absolute monster queues that formed outside all the popular bars in the town. We had decided to try out the HUBS, Sheffield Hallam's Student Union, but there wasn't a chance we were going to get let in anytime soon.
Instead, a group of us formed and explored the city centre, looking for anywhere that looked like a great atmosphere with cheap drinks. We ended up in one bar that was pretty quiet and the drinks were super cheap and we spent most of the night in there. Granted, we never went back (but that's because we made our home in another club for the remainder of our years in Sheffield. Check out Corporation if you are ever in Sheffield and want an incredibly cheap night and don't mind grungy, sticky clubs!).
However, what I will say is – get down to as many Fresher's Fairs as you can; there's never too much free stuff, and you may get lucky with free pizza and shots!
First Year May "Not Count", But Still Try
Everyone says it; "first year doesn't count… so you don't need to give a crap". While your first year might not count towards your final degree class, it is still worth actually making and effort and paying attention.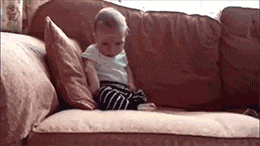 First year is used as a way to get everyone up to speed on a course; you've all come from different education establishments, and it's not guaranteed that everyone is on the same page. Rather than thinking "I won't bother going in today – I'd rather stay on World of Warcraft all day" – seriously, the struggle was real – actually make an effort and head in. Not only will you probably learn something that you'll need in the years ahead during your university life, it's also a great way to make friends.
Also, it helps you to gauge whether the course is for you – you can still change what course you are on after your first year if it's really not what you thought it was going to be!
Quad Vods are Nearly Always a Bad Idea
You may think that you're pretty well versed in alcoholic beverages before you head to uni, but seriously, I guarantee that your favourite drink of choice will drastically change.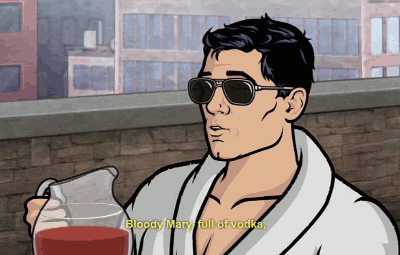 I can't stand vodka. Never have, never thought I would… until Corporation came into my life and had the cheapest quadruple vodkas in the world. It actually tasted a bit like paint stripper, but for £2 before midnight? I was all over that deal.
However, make sure that you are being somewhat careful with your drinks…trying to keep up when you're a slow drinker pretty much always ends in tragedy – in my case, anyway.
Two Unis, One City? Prepare for Battle
In Sheffield there are two universities; Sheffield Hallam (wooo!) and the University of Sheffield (booo!). The rivalry between them was actually pretty intense at times, and there was a varsity every year for various students to engage in sport and kick the crap out of the other uni.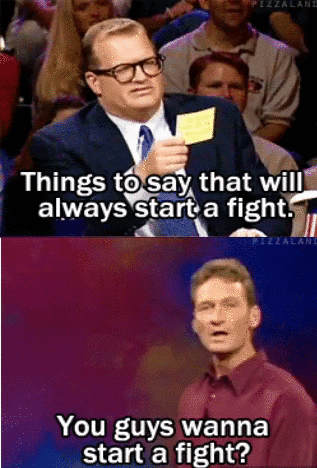 It was mostly all in good fun, but there will be those who take it to heart. I, on the other hand, already had friends who were at the University of Sheffield before I went to Sheffield myself – I just had to make sure I wasn't wearing my Hallam hoody before I went up to their campus to meet them!
Find a Reliable Takeaway
You may feel like you're on a budget, but everyone needs a takeaway every now and then. Whether it's 3am and you've just rolled in from a great night out, or you simply can't be bothered having noodle sandwiches yet again, you're going to need to find a takeaway that you can rely on not to give you the most horrendous food poisoning in the world.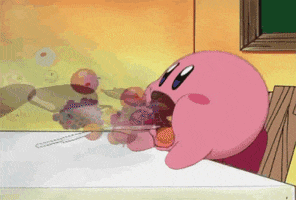 Scout out Just-Eat and various other online ordering services and take a look at the reviews – students take their takeaways pretty seriously, so you can expect some great reviews on there. You know you've hit the jackpot when you've been ordering for a while and the owners and staff start recognising you!
There's plenty of other advice I could give you, but I will end my post with this; enjoy yourself. Do what you want to do – this is your chance to have a taste of freedom. You aren't forced to study what you've chosen – you decided that you wanted to take that career path, so make sure you're balancing enjoying your life and getting your head down, too!